XENO sponsors 150 Baby Watoto Investment Accounts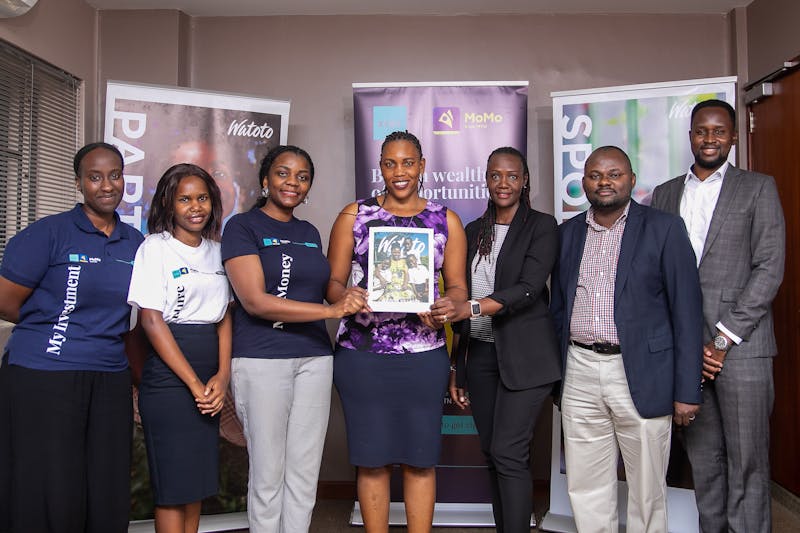 XENO Investment Management has signed a partnership with Watoto Child Care Ministries to sponsor 159 Watoto babies, through the opening of individual investment accounts.  
The vision to establish investment funds for the infants stems from a long-standing relationship between XENO and Watoto, as investment management partners. XENO and Watoto will make annual deposits into each child's account, catering to their education plans. 
"This is exciting because currently, all Baby Watoto sponsorship goes into a general pool. What is different about this partnership is that every baby will be known by name and have their own individual investment account, and it will keep growing as they grow older," said Watoto Team Leader, Martha Mwesigye. 
Speaking at the signing of the partnership, XENO Vice President of Advisory Sharon Tumushabe said of the initiative: "It started with a village tour in Suubi last year when we saw an opportunity to support Watoto in their effort to provide a strong start in life for their children through education." 
University costs surpass what Watoto spends on primary and secondary school education.  According to the leaders, starting to save and invest for their children early makes it possible for them to pursue their dreams. "When they pursue their dreams and acquire these skills, they are empowered to transform their communities through gainful employment," said Martha. 
Currently, Watoto cares for 159 babies in homes in central and northern parts of Uganda and is on course to rescue 96 more babies this year. "We have raised many children who have not had access to this opportunity. But many more are yet to come. I'm excited to see how this program will support them in their tertiary education." said Watoto Babies Homes Leader, Miriam Wamala. 
XENO will roll out financial literacy sessions for the Watoto Team and work together with its ministry leaders to manage and ensure the funds are actively growing in value until their time of maturity.  
"Within a period of 3 years, not only will we be able to keep the fund growing above the inflation rate, we will have achieved a culture of saving for the Watoto Children's Ministry," said Watoto CFO, Mathias Muhimbisa.  
XENO and our partners execute your investments using a diversified portfolio of unit trust funds ensuring the highest standards of ethical and professional conduct.