Celebrating International Women's Day with a "Women, Money and Wealth" Fireside Chat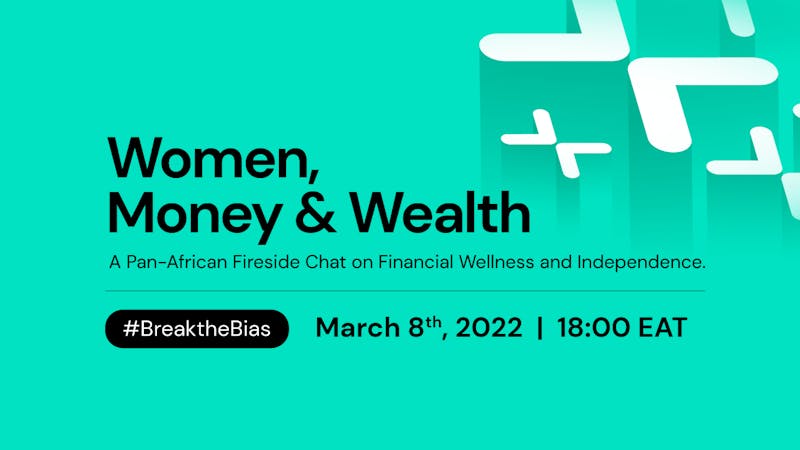 Women, Money and Wealth
We will be hosting a Pan-African fireside Chat this International Women's Day exploring financial wellbeing and independence through the perspectives of four changemakers, while reflecting on this year's theme #BreaktheBias.
Read about the guest speakers: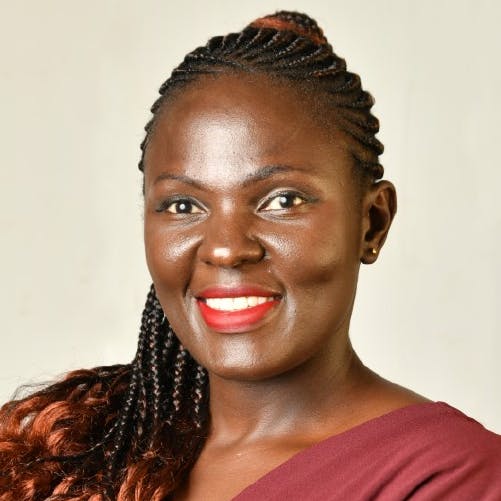 Pamela Abonyo – Country Manager, FinAccess
Pamela Abonyo is on a mission to provide ladders for women to break the glass ceiling.
Her dedication has seen her sit on the board of Give Girls a Chance (Nigeria) and Great Hearts Foundation (Uganda). She is also one of the founding members and Chairs the Board of the Uganda Marketers Society.
As a trained Social Worker and Marketer, Pamela has held various management positions over the years at SONARWA, NIC Holdings Ltd and Opportunity Bank. She is currently the Country Manager of FinAccess (Uganda), a company providing end-to-end IT solutions for the financial sector.
An avid champion of financial inclusion, Pamela believes financial freedom is the way to a better life.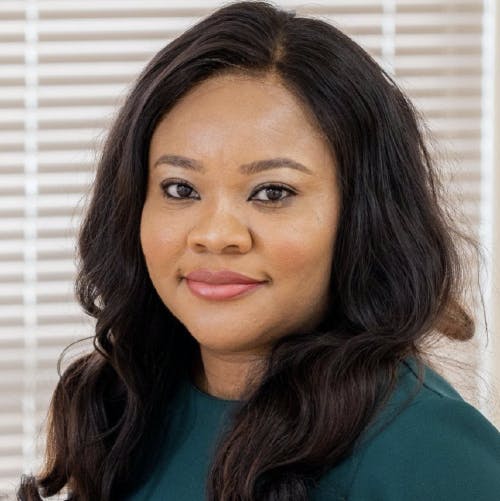 Faith Adesemowo – CEO Social Lender
Faith Adesemowo is co-founder and CEO of Social Lender, a digital credit scoring solution based on social reputation that is helping its users gain access to loans.
Before Social Lender, Faith had years of experience in individual and corporate portfolios at Nigerian firm BGL Securities. She proceeded to join Investment Banking at BGL Capital where her focus was structuring and executing project finance and debt capital market deals.
Today, Faith is an emerging markets leader with a focus on innovation, driving strategic business growth and scaling solutions driven by technology. She's passionate about Technology for Good as well as delivering Social Impact.
Faith is an avid speaker and has gone on to win multiple awards for Social Lender. She advocates for diversity, encouraging more women in leadership through her mentorships. Additionally, she offers business advisory support to individuals and organisations.
Outside Social Lender, Faith has founded two thriving startups specializing in delivering clean, eco-friendly and sustainable beauty products for women of colour.
Faith is an alumna of Warwick Business School.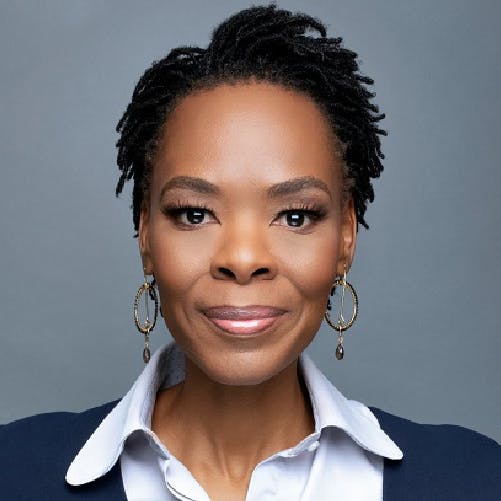 Babalwa Nonkenge – Founder Epokothweni
Babalwa Nonkenge is a seasoned business leader whose tenure of twenty years spans the areas of taxation, asset management and banking. She has a proven track record in servicing the needs of institutional and retail clients. Her most recent assignments in banking include global markets in the role of Chief of Staff.
Babalwa has an MBA from the University of Cape Town and is a founder of the podcast and educational platform Epokothweni with Babalwa Nonkenge.
Epokothweni was birthed out of the need to give the speakers of indigenous African languages the dignity of accessing knowledge of financial markets, economics and personal finance content in their mother tongue. Babalwa is a native speaker of isiXhosa, the main language she uses to deliver her podcast. Her ultimate dream is to give all speakers of South African indigenous languages access to knowledge of personal finance content in an accessible manner.
She is a Tutu Leadership Fellow (2018) and has also been selected to participate in senior leadership development programs such as Masedi Excellence for Senior Women Leaders (2017) and Lead with Humanity (2020).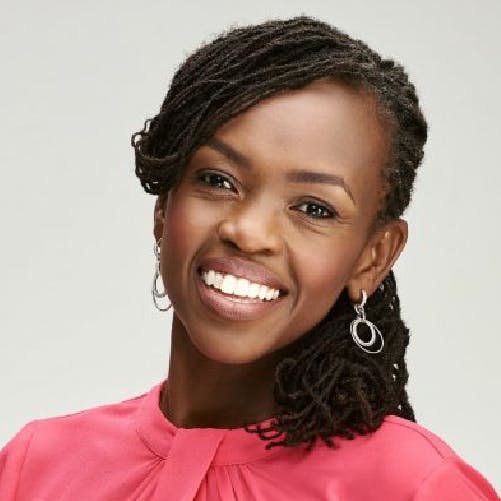 Rina Hicks – Investment Banker and Author
Rina is a Corporate Finance Specialist. She is a Director at Faida Investment Bank and  is a Certified  Investment  and  Financial  Analyst  by ICIFA;  as  well  as  an Authorized  Representative under the GEMS market segment of the Nairobi Securities Exchange.
Over  the last  17  years,  she  has increasingly become a  recognized voice on  financial  literacy,  and  investor  education.  Her  desire  is  to  see a financial  sector  that  will  promote  a  high  level  of  savings to finance Kenya's overall investment needs.
Rina's mission is to demystify investing, saving, and financial planning inspired the creation of her platform Money-Wise with Rina Hicks (YouTube , FaceBook). She uses the space to propel Africans to greater heights in the management of their finances, with the desire of creating nations of financially secure families.
She  is  the  author  of  the  2016 book Money-Wise: Create,  Grow  &  Preserve  Wealth. She is also the founder of RH Group Limited, a company involved in investment consultancy,  coaching,  and  training. Rina is a Certified Professional Coach, and a member of the ICF. Through her professional training sessions Rina has worked with  individuals,  groups  and  corporates  and  has  trained  over  1,500 people.
Rina  holds  an  MBA  degree  from  Strathmore Business  School  and  a  Bachelor  of  Business Degree,  majoring  in  Finance  and  Marketing from Edith Cowan University, Perth, Australia.
 Join us in conversation on the 8th March 2022 6:00PM EAT.
Register here and save the event to your calendar.
XENO and our partners execute your investments using a diversified portfolio of unit trust funds ensuring the highest standards of ethical and professional conduct.