Start Saving and Investing Small Amounts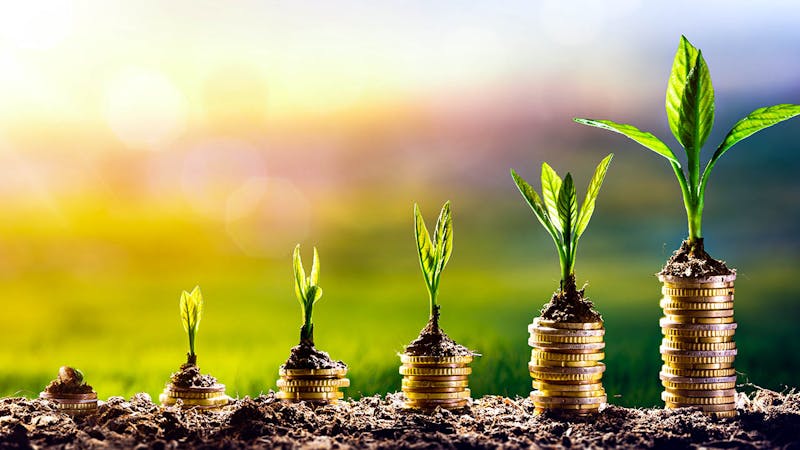 Contrary to popular myths, it does not take heaps of cash to begin saving and investing for your future. In fact, saving small amounts consistently goes a long way in helping you attain your future financial goals. When you are just starting out and earning a modest salary, you might feel that you are living hand-to-mouth and the idea of saving appears impossible.
A practical first step is establishing an emergency fund to protect you from those unexpected shocks that arise; for example sudden loss of income, sudden need to finance unplanned expenditure like wedding meetings, social contribution towards medication for a sick aunt, and many other vagaries of life. One typically wants to be able to fund such small expenses and an emergency fund is perfect for this.
It does not matter how much you make, by setting small amounts aside, anyone who gets into the habit can save a fraction of their income and invest to guard against sudden financial shocks. By committing to make small but consistent savings into your emergency fund over time you will accumulate significant resources to easily take care of sudden cash needs.
Some of us imagine that the spare change we have in our wallets will not make any difference or is too little to invest or we even convince ourselves that we will start saving later when we earn a little more. The truth is that we cannot afford not to save and invest. In life, occasional emergencies are nearly guaranteed and so you will sleep better at night when you have some cash tucked somewhere.
If saving seems daunting, think of it this way: do not spend that extra UGX 5,000 per day, instead set it aside. By the end of the week, you will have accumulated USh 35,000, and if you consistently save for four weeks, your monthly savings will be USh 140,000. Do it consistently and you will end the year with a cool USh 1,680,000 in your emergency fund.
In fact, if you are smart about it and put the monthly savings into a low-risk unit trust fund (XENO Investment is perfect for Ugandans) with Treasury Bills and Treasury Bonds, the monthly savings will gain some returns and the total value could be anywhere from USh 1,750,000 to USh 1,800,000 at the end of the year. Unit trust funds are a great avenue to build up your emergency fund.
Make the decision to start today. This will not only safeguard your family's future but also ensure you are able to help your loved ones in their time of need.
XENO and our partners execute your investments using a diversified portfolio of unit trust funds ensuring the highest standards of ethical and professional conduct.