Setting Financial Resolutions That Work: A Guide for the New Year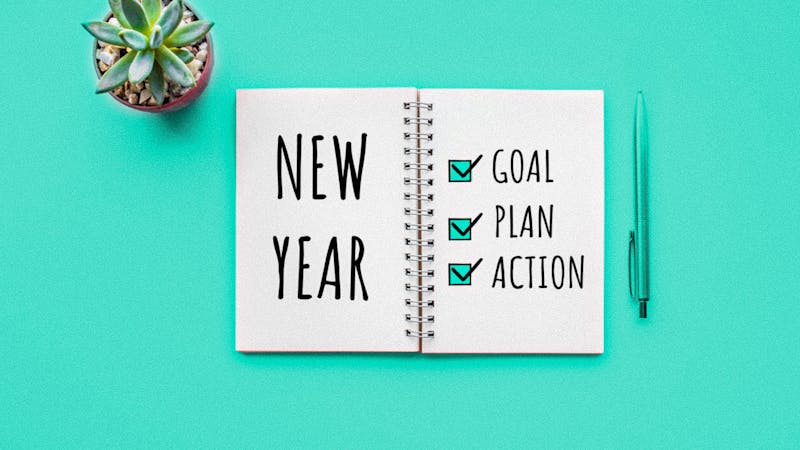 Are you ready for a fresh start with your finances this year? 2022 might be in our rearview but many of the economic challenges of the previous years persist. We teamed up with our financial advisors to determine simple but effective resolutions you can make to improve your resilience and grow your finances in the coming year.
1. Learn about money 
It's essential to become wise about money if you are to see a positive change in your finances this 2023. There are benefits to be gained at whatever stage of maturity you are at.   
For beginners, going back to the ABCs of managing your finances including: 
How to earn money 
How to protect what you earn  
How to spend what you earn  
How to grow what you earn 
These will help boost your confidence in the way money flows and how to make it work for your goals.  
For those more mature in their financial journey, learning about money implies gaining wisdom on investing to multiply and bring value.  
Keep a look out for our monthly webinars this year that will help you level up on your financial journey.   
2. Put aside for emergencies 
If there is anything the past 3 years have taught us, it is the motto "hope for the best, while planning for the worst." While we believe 2023 will bring about great opportunities for our businesses, trade, and tourism, we should also expect that there will be bumps in the road.  
If you aren't already, set aside a percentage of your savings to cover emergencies. This will ensure that you can deal with an emergency without dipping into your savings for more long-term goals.  
Visit our website to learn how you can save for multiple goals including emergencies all at the same time.  
3. Be bold and take initiative  
Have you fully explored what you can do with your gifts or talents? Use this year to fully discover and hone what you are excellent at, whether in the workplace or at home. 
In his blog last month, John Ntende aka The Money Engineer shared a snippet of his inspiring story of growing his passion as a money coach into a business alongside holding a full-time job and family responsibilities.  
"Taking initiative is hard but may be the very thing needed to propel you to your destiny." Read the full article here. 
4. Regularly reflect on your financial behavior 
What positive and negative behaviors influence your finances? This will vary throughout the year, so making a habit of reflecting on your finances and how they tie in with your goals will be an ongoing resolution to get you where you need to be this year.  
Reviewing these pointers is part of developing a healthy financial lifestyle: 
Is your budget in line with your financial goals? 
Can you identify positive and negative triggers around your spending? 
What is the performance of your savings and investments? 
Tip: Get accountability in your financial journey through saving with a group.  
XENO helps groups of all sizes save and invest transparently to achieve their goals. Learn more here.  
5. Put your money where your values are 
Too often, our money is steered into areas that don't reflect what we truly care about or completely miss the season we're in. It could be that cousin always asking for a loan, or you are spending your income for today without planning for your season or future goals.  
Whatever the case, align your finances to your values. This may require identifying what your values are, which will ultimately make you happier about the way you spend the fruit of your labor.  
Use these goals to make the most of your 2023 and get started with XENO to plan, save and invest wisely this new year.  
XENO and our partners execute your investments using a diversified portfolio of unit trust funds ensuring the highest standards of ethical and professional conduct.